And how these self-propelled artillery installations will help the Armed Forces to destroy Russian artillery
On May 28 this year, Defense Minister Oleksiy Reznikov announced that the Armed Forces of Ukraine would receive American self-propelled artillery M109 "one of the modifications" due to "cooperation of several countries at once."
ACS M109 – the most massive in the world, with a caliber of 155 mm. Most of the US Army has an ACS modification M109A6, only in warehouses the US military has 500 such self-propelled artillery. This gives hope that the Armed Forces will receive M109A6 from Western partners. What are the characteristics of this ACS – discussed in its publication ArmyInform.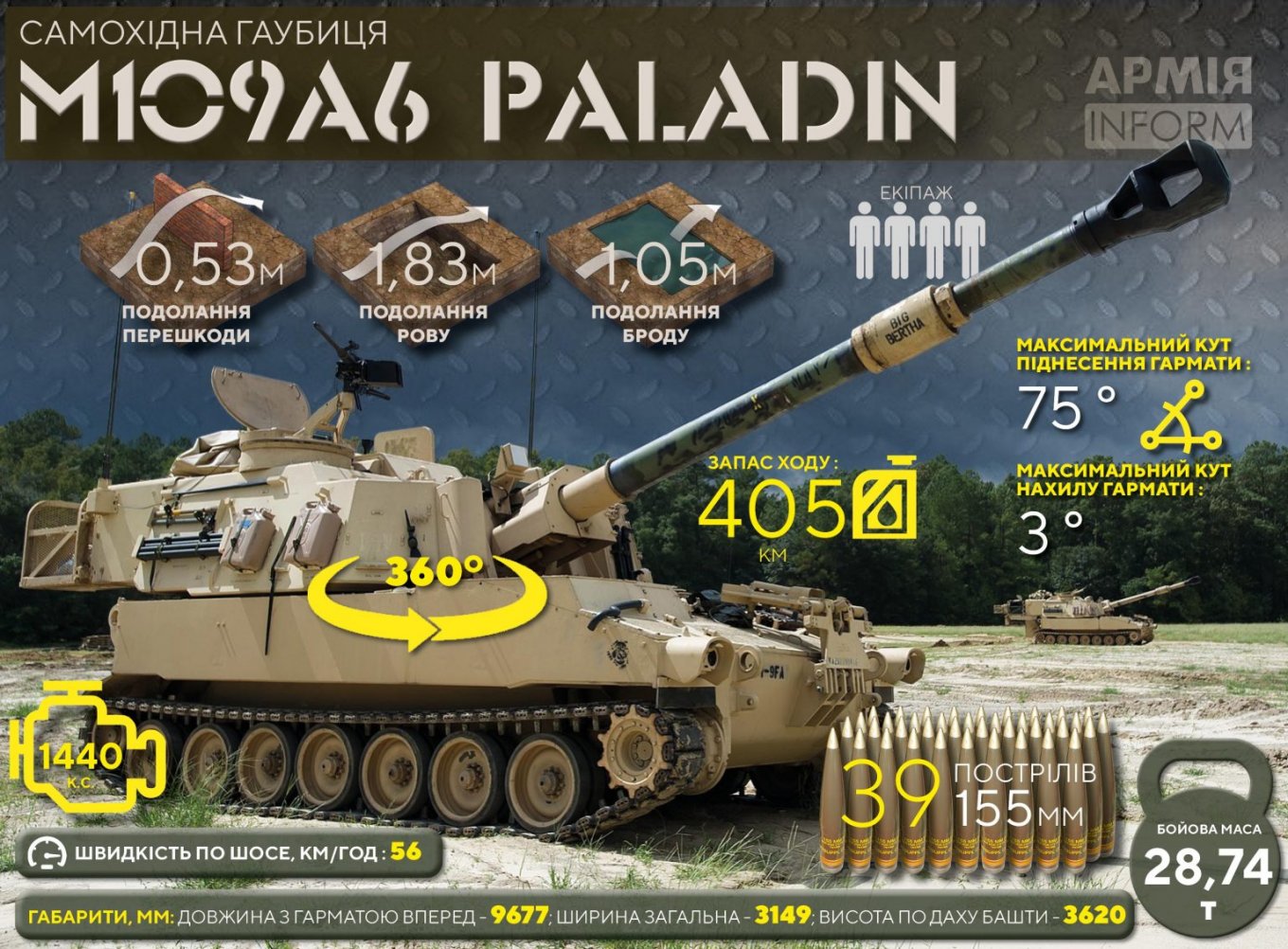 Let's start with the fact that the M109A6 is equipped with a 155-mm M284 howitzer with a barrel length of 39 calibers, which has a range of up to 24 km with a conventional projectile and up to 30 km with an active-jet projectile. Firing rate – up to 4 shots per minute, charging is possible either with an automatic hydraulic system or a semi-automatic charging system.
The most important things in the M109A6 ACS are on-board equipment: an updated radio station, an automated fire control system, an on-board ballistic calculator, a navigation system and a receiver of the NAVSTAR space radio navigation system. This fire control system allows you to respond quickly to the appearance of the target, to destroy even sufficiently maneuverable targets.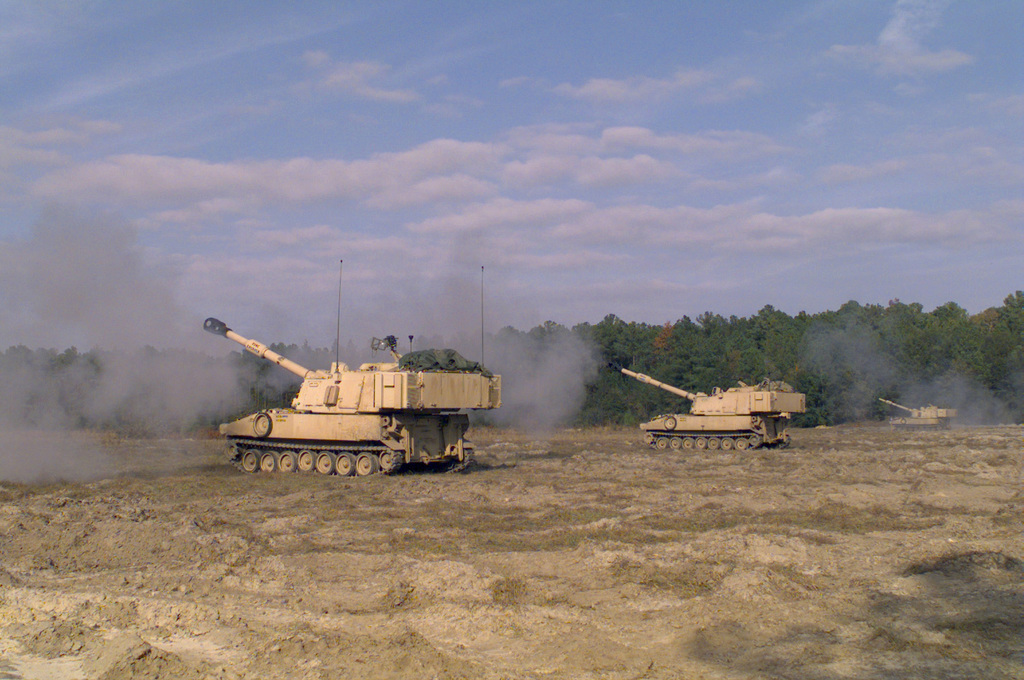 This circumstance dictates the logic that the Armed Forces of Ukraine can use the M109A6 primarily for counter-battery combat, even – to destroy the racist artillery, which is trying to leave the position to get out of our attack.
Although it is likely that the Armed Forces are already using "Paladins" to dispose of orcs. In any case, this is exactly the hint given by the press service of the 72nd mechanized brigade three days ago.
WE NEED YOU AT THIS CRUCIAL TIME IN OUR COUNTRY, THOUSANDS ARE DISPLACED WITH A DAILY INCREASE IN THE NUMBER OF CASUALTIES FROM THE RUSSIA WAR AGAINST UKRAINE.
YOU CAN HELP US WIN, PROVIDE MEDICAL AID AND CARE FOR THE REFUGEES BY SUPPORTING A CAUSE ON U4UA  WITH YOUR DONATIONS. FROM AS LITTLE AS $1 A GREAT IMPACT CAN BE MADE IN WINNING THIS WAR.
                                                TOGETHER WITH YOU, UKRAINE WILL PREVAIL.