In Slovakia, it was decided that they would first make weapons for Ukraine, and then for their own army
Slovakia has postponed the supply of its own military self-propelled artillery Zuzana 2 – the date of delivery of the last eight Zuzana 2 howitzers to the Armed Forces of the Slovak Republic is unknown, as priority will be given to any further orders from Ukraine.
This was reported by Aktuality with reference to the spokeswoman of the Ministry of Defense Martin Koval Kakaschikov.
"It is not possible to determine the time when the last eight Zuzana 2 howitzers will be delivered to the Armed Forces of the Slovak Republic, because if there are further orders for Ukraine, we will give them priority," said a spokeswoman for the Slovak Defense Ministry.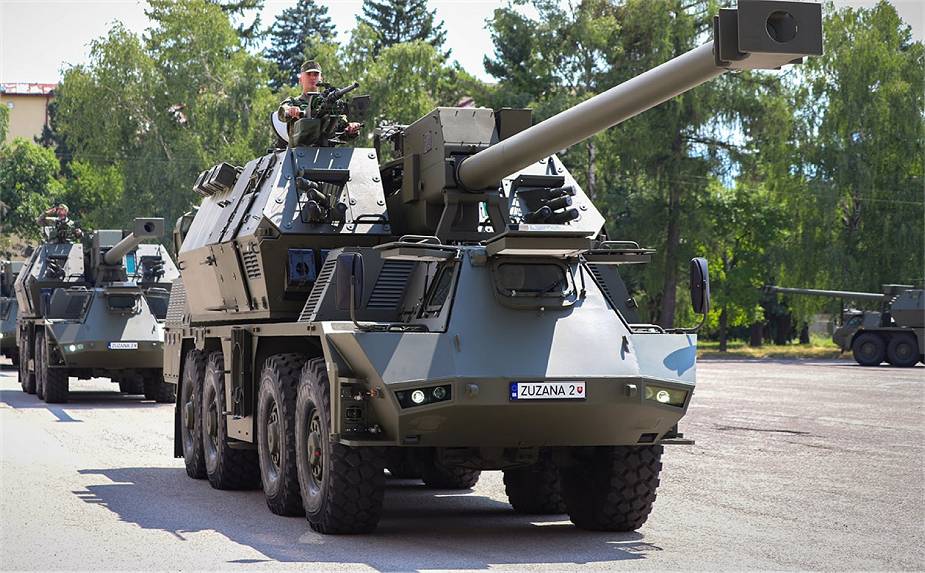 In fact, this situation is a kind of win-win offer for Ukraine and Slovakia itself: the Armed Forces of Ukraine will receive one or another weapon as soon as possible, and Slovak companies will receive additional orders.
It will be recalled that earlier Defense Express reported that Ukraine had signed a contract with Slovakia for the supply of eight 155-mm Zuzana 2 anti-aircraft guns .
WE NEED YOU AT THIS CRUCIAL TIME IN OUR COUNTRY, THOUSANDS ARE DISPLACED WITH A DAILY INCREASE IN THE NUMBER OF CASUALTIES FROM THE RUSSIA WAR AGAINST UKRAINE.
YOU CAN HELP US WIN, PROVIDE MEDICAL AID AND CARE FOR THE REFUGEES BY SUPPORTING A CAUSE ON U4UA  WITH YOUR DONATIONS. FROM AS LITTLE AS $1 A GREAT IMPACT CAN BE MADE IN WINNING THIS WAR.
                                                TOGETHER WITH YOU, UKRAINE WILL PREVAIL.