In captured Mariupol, Russian invaders force local residents to work for access to drinking water.
"Residents, who still remain in the city, complain about acute shortages of water and food. Containers with drinking water have been placed in several parts of the city. But access to it is allowed after some public works are done. For the most part, people are involved in clearing the city of rubbish, rubble, and corpses," the Mariupol City Council posted on Telegram with reference to mayor Vadym Boychenko, Ukrinform reports.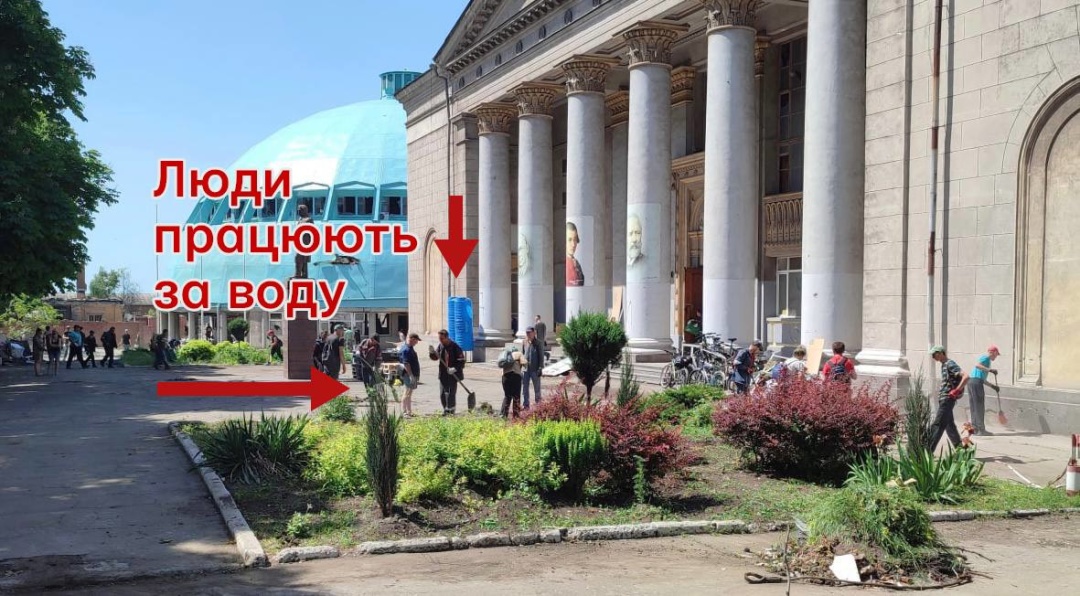 He noted that there had been no centralized water, power, and gas supply in Mariupol since March. Stable food deliveries have not been established yet, Boychenko stated.
Mariupol experiences one of the biggest humanitarian disasters caused by Russia's aggression. The city has been virtually destroyed by Russian attacks.
Now Mariupol has no normal power, water, and gas supply. Up to 22,000 civilians have been killed since the Russian invasion began. Today, almost 150,000 people stay in the blocked city.
Mariupol is now on the verge of environmental and infectious disasters.
WE NEED YOU AT THIS CRUCIAL TIME IN OUR COUNTRY, THOUSANDS ARE DISPLACED WITH A DAILY INCREASE IN THE NUMBER OF CASUALTIES FROM THE RUSSIA WAR AGAINST UKRAINE.
YOU CAN HELP US WIN, PROVIDE MEDICAL AID AND CARE FOR THE REFUGEES BY SUPPORTING A CAUSE ON U4UA  WITH YOUR DONATIONS. FROM AS LITTLE AS $1 A GREAT IMPACT CAN BE MADE IN WINNING THIS WAR.
                                                TOGETHER WITH YOU, UKRAINE WILL PREVAIL.