A joint press conference of International Criminal Court (ICC) Prosecutor Karim Khan and Ukrainian Prosecutor General Iryna Venediktova has started in The Hague.
The press conference is taking place in Eurojust, an Ukrinform correspondent reports.
Ukrainian Prosecutor General Iryna Venediktova delivered her speech first. In her words, the judicial front is very important, as "about 200-300 war crimes are committed daily".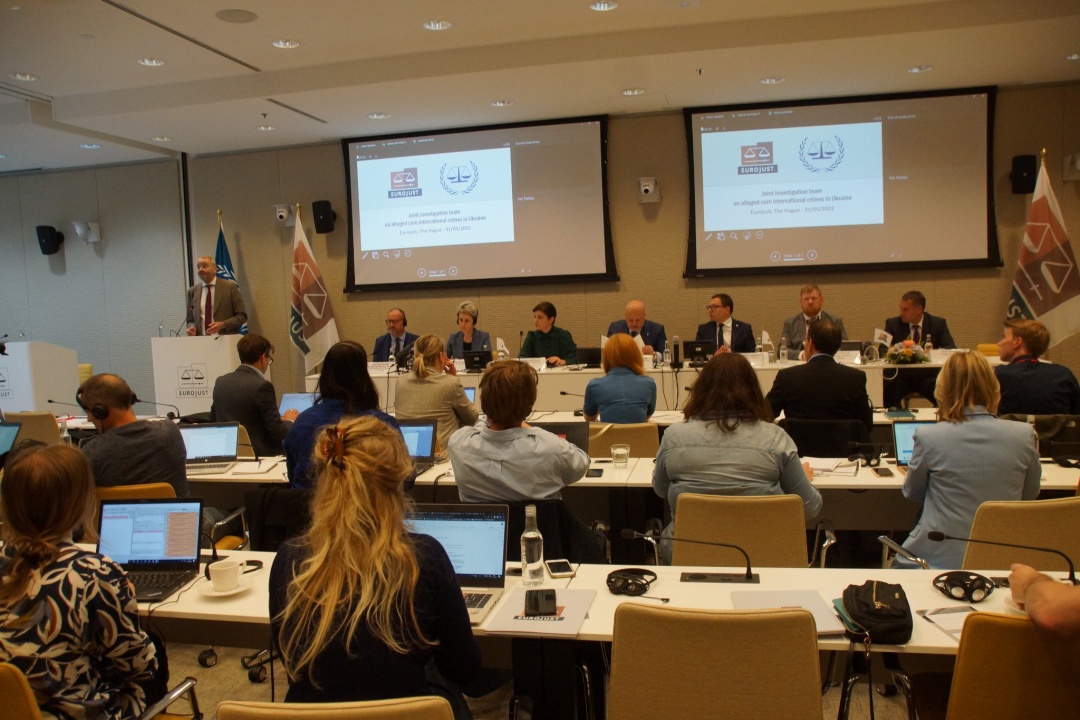 Venediktova stressed that hostilities are continuously raging in Ukraine.
"It is a brutal war. We do not have access to the occupied territories, but I hope, thanks to international colleagues, we will be able to achieve justice," Venediktova noted.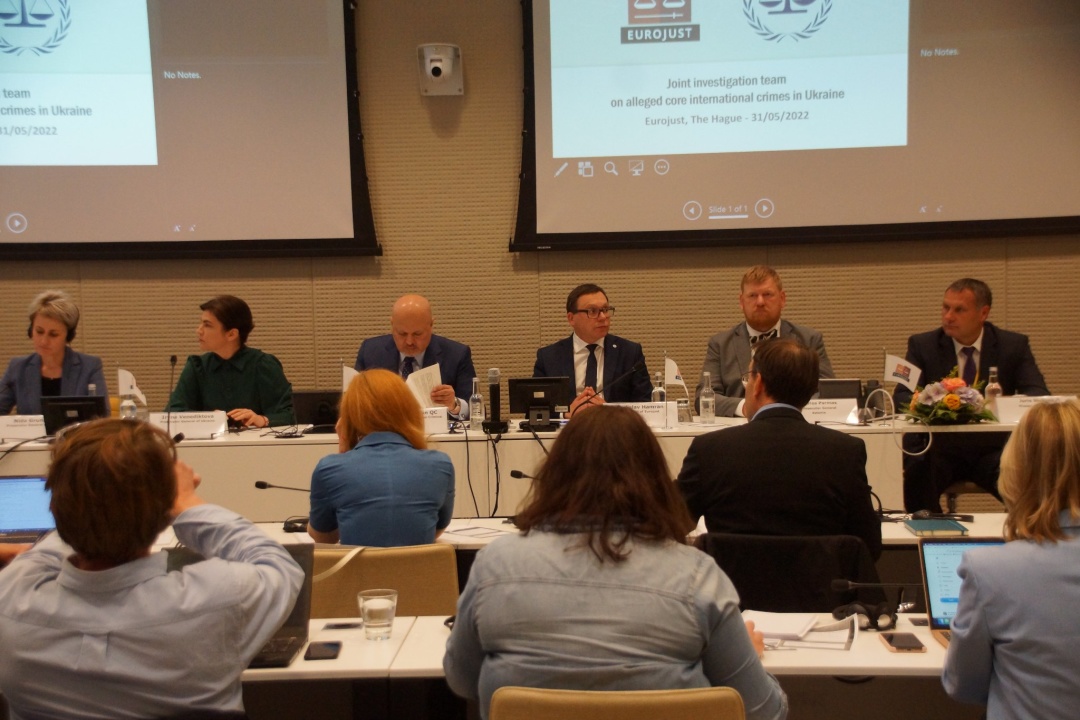 The press conference was also attended by Lithuanian Prosecutor General Nida Grunskienė, Polish National Prosecutor Dariusz Barski and Eurojust President Ladislav Hamran.
A reminder that, in cooperation with the Office of the Prosecutor of the International Criminal Court (ICC), Eurojust organized a press conference, following a coordination meeting of the joint investigation team on alleged core international crimes committed in Ukraine.
Photo: Iryna Drabok
mk
WE NEED YOU AT THIS CRUCIAL TIME IN OUR COUNTRY, THOUSANDS ARE DISPLACED WITH A DAILY INCREASE IN THE NUMBER OF CASUALTIES FROM THE RUSSIA WAR AGAINST UKRAINE.
YOU CAN HELP US WIN, PROVIDE MEDICAL AID AND CARE FOR THE REFUGEES BY SUPPORTING A CAUSE ON U4UA  WITH YOUR DONATIONS. FROM AS LITTLE AS $1 A GREAT IMPACT CAN BE MADE IN WINNING THIS WAR.
                                                TOGETHER WITH YOU, UKRAINE WILL PREVAIL.