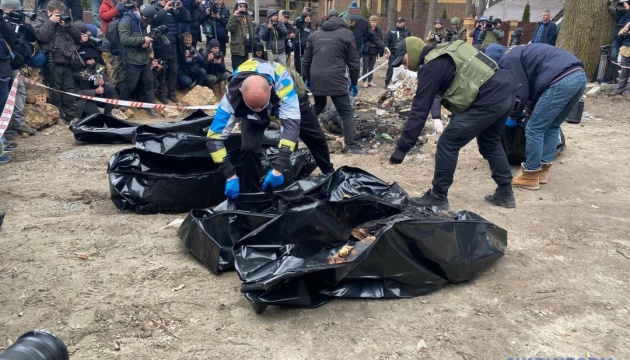 The UN Office of the High Commissioner for Human Rights has confirmed 8,900 civilian casualties, including 4,074 dead and 4,826 injured, over a full-scale war Russia is waging against Ukraine.
That's according to the organization's latest report, seen by Ukrinform.
"A total of 4,074 killed (1,540 men, 1,014 women, 93 girls, and 100 boys, as well as 69 children and 1,258 adults whose sex is yet unknown)… Most of the civilian casualties recorded were caused by the use of explosive weapons with a wide impact area, including shelling from heavy artillery and multiple launch rocket systems, and missile and air strikes," the update reads.
OHCHR believes that the actual figures are considerably higher, as the receipt of information from some locations where intense hostilities have been going on has been delayed and many reports are still pending corroboration. This concerns, for example, Mariupol (Donetsk region), Izium (Kharkiv region), and Popasna (Luhansk region), where there are allegations of numerous civilian casualties.
WE NEED YOU AT THIS CRUCIAL TIME IN OUR COUNTRY, THOUSANDS ARE DISPLACED WITH A DAILY INCREASE IN THE NUMBER OF CASUALTIES FROM THE RUSSIA WAR AGAINST UKRAINE.
YOU CAN HELP US WIN, PROVIDE MEDICAL AID AND CARE FOR THE REFUGEES BY SUPPORTING A CAUSE ON U4UA  WITH YOUR DONATIONS. FROM AS LITTLE AS $1 A GREAT IMPACT CAN BE MADE IN WINNING THIS WAR.
                                                TOGETHER WITH YOU, UKRAINE WILL PREVAIL.