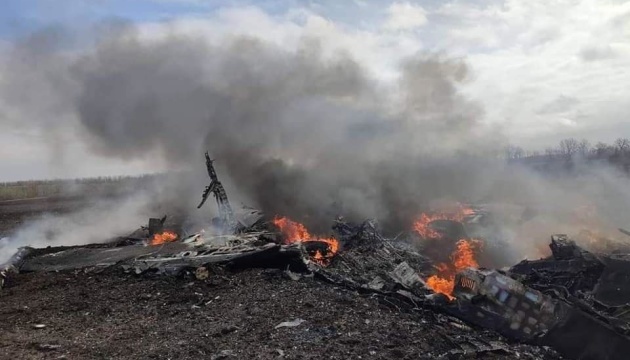 From a conversation intercepted by the Security Service of Ukraine, it became known that the Armed Forces of Ukraine eliminated a large unit of mercenaries of Russia's Wagner Group in the east.
As the Security Service of Ukraine posted on Telegram, after the Ukrainian defenders smashed an elite unit, "ordinary" Russian servicemen are now afraid to fight at all.
In an intercepted telephone conversation, a Russian invader complains to his wife that even well-trained mercenaries cannot succeed in performing their tasks.
According to him, "miserable remnants are left" out of the large number of militants sent to the task.
In response, the wife advises him to leave the army.
As reported, Ukrainian spies intercepted a conversation of a Russian aggressor, in which he stated that he was not going to extend his current military service contract despite any threats.
ol
WE NEED YOU AT THIS CRUCIAL TIME IN OUR COUNTRY, THOUSANDS ARE DISPLACED WITH A DAILY INCREASE IN THE NUMBER OF CASUALTIES FROM THE RUSSIA WAR AGAINST UKRAINE.
YOU CAN HELP US WIN, PROVIDE MEDICAL AID AND CARE FOR THE REFUGEES BY SUPPORTING A CAUSE ON U4UA  WITH YOUR DONATIONS. FROM AS LITTLE AS $1 A GREAT IMPACT CAN BE MADE IN WINNING THIS WAR.
                                                TOGETHER WITH YOU, UKRAINE WILL PREVAIL.