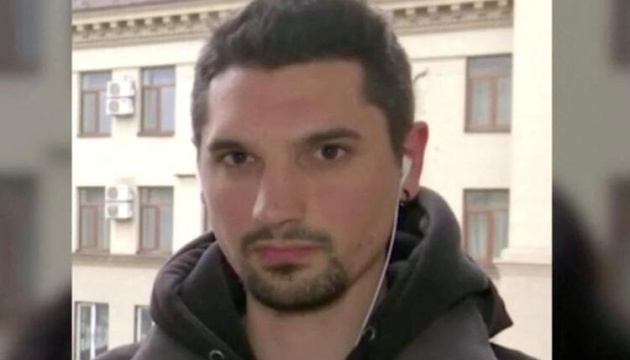 Following the death of French BFMTV journalist Frederic Leclerc-Imhoff as a result of Russian shelling of a humanitarian convoy in Ukraine, the French National Anti-Terrorist Prosecutor's Office has announced the opening of an investigation into a war crime.
The inquiry was entrusted to the Central Office for Combating Crimes against Humanity, Genocide and War Crimes, according to Ukrinform referring to BFMTV.
"The investigation is open into the facts of deliberate attempt on the life of a person protected by international law of armed conflict, deliberate attempts on persons not directly involved in conflict, and deliberate attempts on personnel and vehicles involved in a humanitarian mission," prosecutors reported.
The probe will also focus on the injuries suffered by the colleague of the killed journalist, Maxime Brandstaetter.
It is specified that the French judiciary may initiate an investigation into acts committed outside French territory if the victim is a Frenchman, or if the perpetrator is a Frenchman, or if the perpetrator has his habitual residence in French territory.
BFMTV notes that Frederic Leclerc-Imhoff, 32, was their reporter in Ukraine, who died from shrapnel wounds as a result of Russian shelling while covering a humanitarian operation on the road to Lysychansk near Sievierodonetsk.
This is the eighth reporter killed since the Russian invasion of Ukraine. He was accompanied by his colleague Maxime Brandstaetter, who suffered minor injuries during the strike, and their fixer Oksana Leuta, who was not injured, the report said.
As Ukrinform reported ealier, France demands that a transparent investigation into the death of its journalist, who covered the evacuation operation, be conducted as soon as possible.
Photo: rfi.fr
WE NEED YOU AT THIS CRUCIAL TIME IN OUR COUNTRY, THOUSANDS ARE DISPLACED WITH A DAILY INCREASE IN THE NUMBER OF CASUALTIES FROM THE RUSSIA WAR AGAINST UKRAINE.
YOU CAN HELP US WIN, PROVIDE MEDICAL AID AND CARE FOR THE REFUGEES BY SUPPORTING A CAUSE ON U4UA  WITH YOUR DONATIONS. FROM AS LITTLE AS $1 A GREAT IMPACT CAN BE MADE IN WINNING THIS WAR.
                                                TOGETHER WITH YOU, UKRAINE WILL PREVAIL.