The Russian Black Sea Fleet uses terrorist tactics
The fact that Russia's military armies are covered by civilians is a well-known and proven fact that the Kremlin calls Russia's special "heroism."
Apparently , this is exactly the tactic used by Rashi sailors, who use civilian ships with disabled recognition systems (Automatic AIS Identification System) to cover their warships.
Well-known author and researcher of naval affairs HI Sutton drew attention to the tactics of the Russian Black Sea Fleet, which is used exclusively by terrorists . Which with the help of a series of satellite images showed that near the occupied Sevastopol, in the area where the Black Sea Fleet launches "Caliber" missiles in Ukraine, there are civilian ships.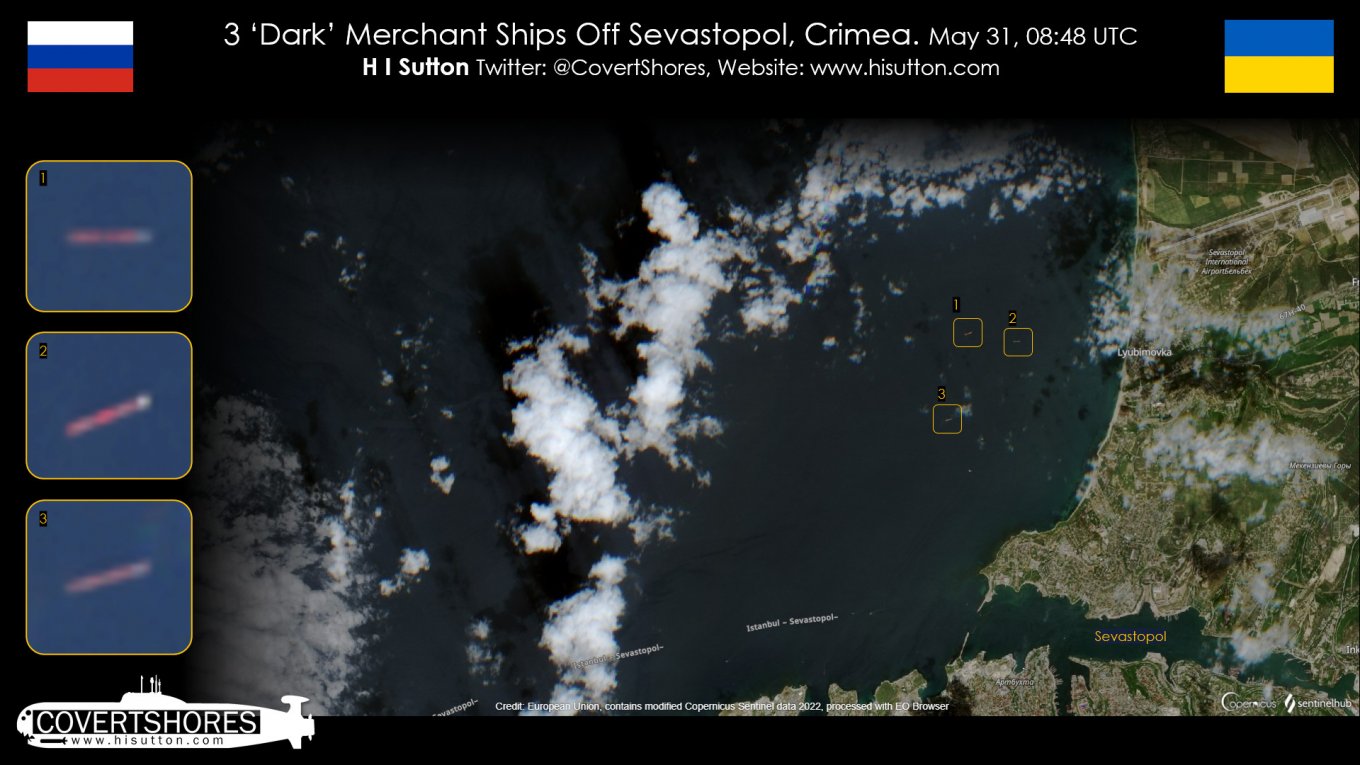 An update was later made with a radar image from the SAR satellite, which showed a configuration of six civilian ships used as shields by two warships.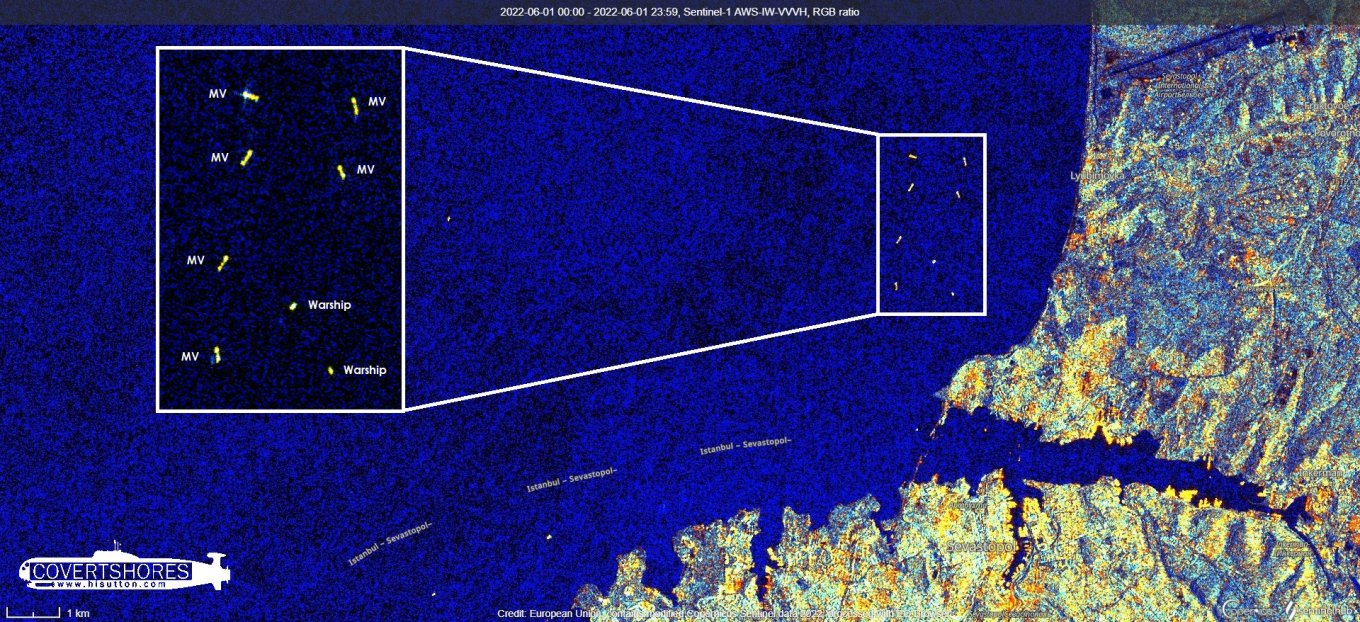 At the same time, a photo from the shore was published, which serves as a confirmation of the terrorist tactics of Russian sailors who stand on raids near civilian ships.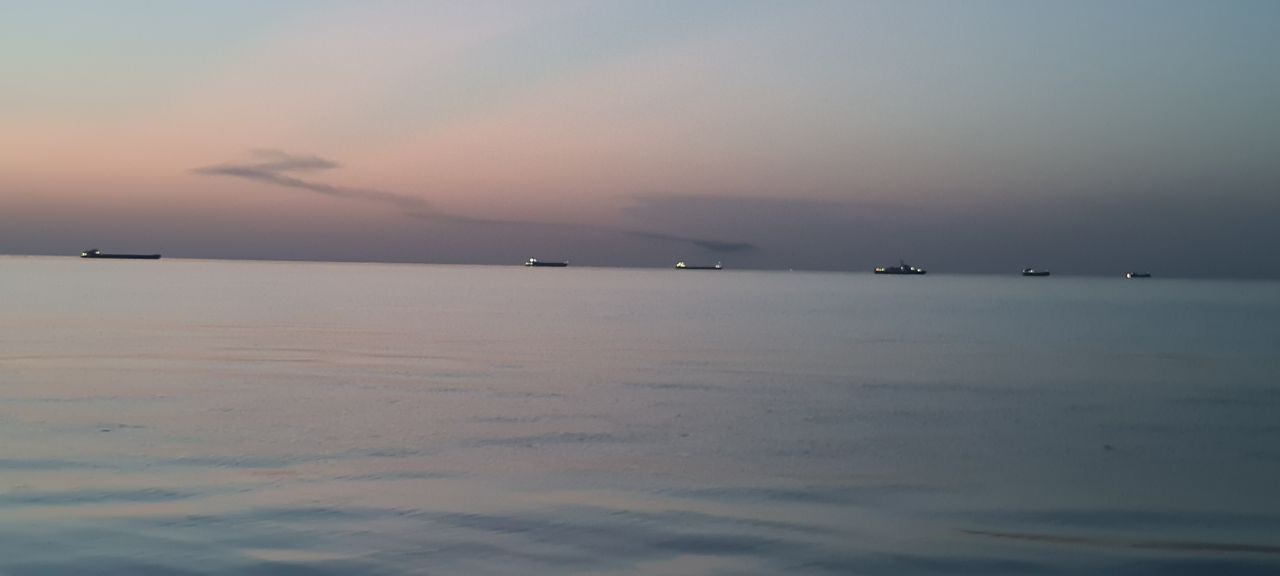 This formation makes it extremely difficult to launch anti-ship missiles on ships of the Black Sea Fleet, because there is a possibility that the homing head of the anti-ship missile will capture a civilian ship.
It is also possible that ships with transponders excluded are intended to export grain seized in southern Ukraine. The port grain terminal is located in the bay of Sevastopol, near the berth of the Black Sea Fleet of the Russian Federation.
WE NEED YOU AT THIS CRUCIAL TIME IN OUR COUNTRY, THOUSANDS ARE DISPLACED WITH A DAILY INCREASE IN THE NUMBER OF CASUALTIES FROM THE RUSSIA WAR AGAINST UKRAINE.
YOU CAN HELP US WIN, PROVIDE MEDICAL AID AND CARE FOR THE REFUGEES BY SUPPORTING A CAUSE ON U4UA  WITH YOUR DONATIONS. FROM AS LITTLE AS $1 A GREAT IMPACT CAN BE MADE IN WINNING THIS WAR.
                                                TOGETHER WITH YOU, UKRAINE WILL PREVAIL.