The situation in the Severodonetsk and Kherson areas remains tense
Ukraine Reporters has prepared a concise digest of the main events on the morning of June 1, the 98th day of Ukraine's defense against the Rashi invasion.
In particular, the President of Ukraine Volodymyr Zelensky announced the rate of losses of the Defense Forces of Ukraine in the battles against the Russian army.
"The situation is very difficult, 60-100 soldiers a day die in battle and about 500 people are wounded in battle. But we keep our defensive lines," he said in an interview. Newsmax .
Also, the summary of the General Staff of the Armed Forces shows that the situation at the front continues to be quite tense. During the battles for Severodonetsk, the enemy continued to advance deep into the city, conducting assault operations in the northern, southern and eastern areas of the settlement, and separate units were fixed in the city center. In other parts of this operational zone, the Russian army is conducting an offensive in the areas of Vrubivka and Belogorovka.
At the same time, the racists are conducting an offensive in the direction of the Lyman – Old Caravan with the support of Ka-52 helicopters
. It is noted that
the enemy strengthened the units and regrouped them, which helped restore the railway
bridge in the area of ​​Kupyansk.
At the same time, in the Kherson region, where our troops counterattacked, the enemy is trying to slow down and blow up bridges across the Ingulets River near Davydov Brod and Velyka Oleksandrivka, according to the South Operational Command.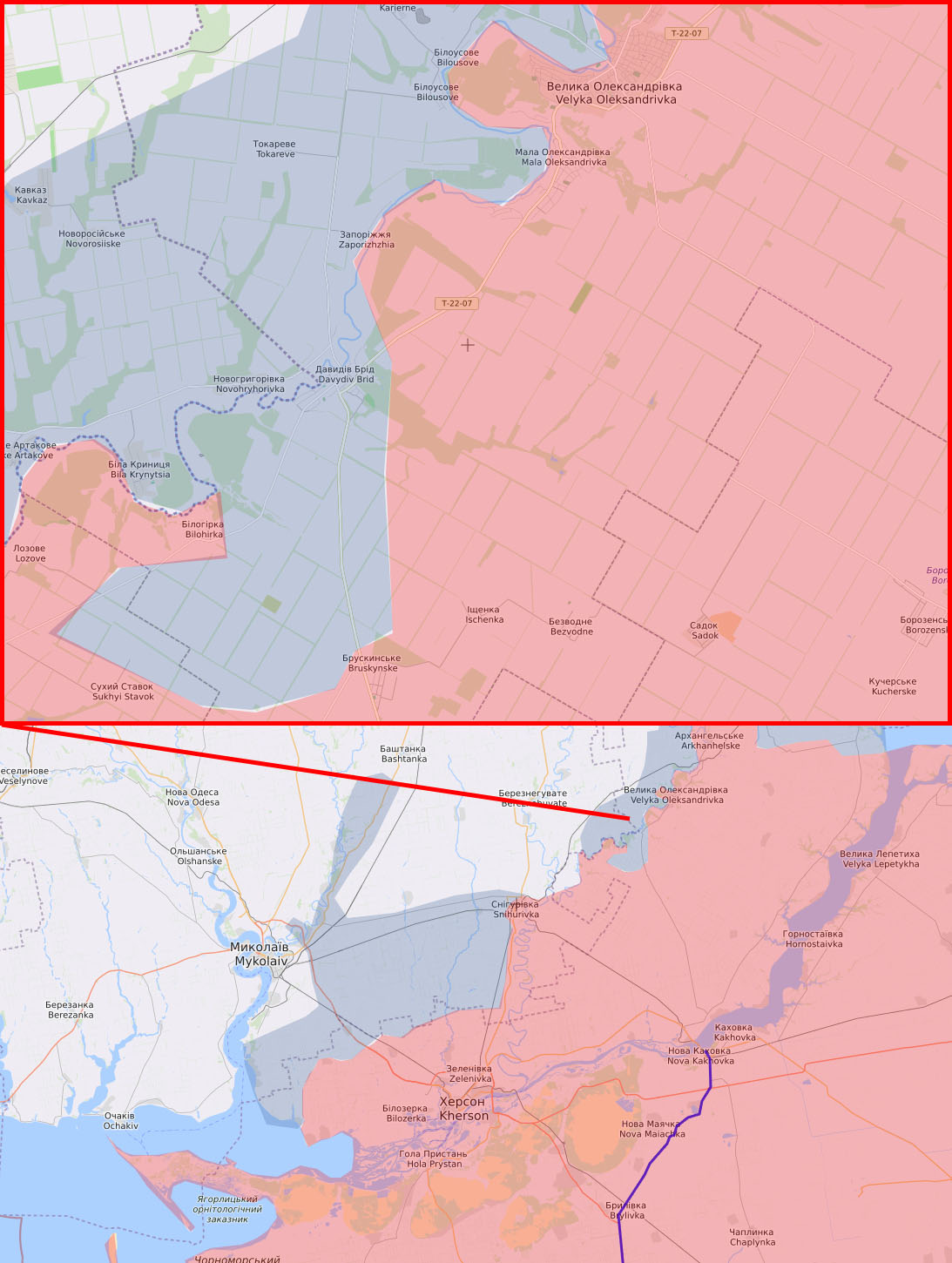 Earlier it was reported that the enemy was trying to mine the coast of the Ingulets River in areas of possible action by units of our troops. In addition, he strikes air strikes on the bridgehead of the Armed Forces on the east bank of the river, near the village of Davidov Brid.
WE NEED YOU AT THIS CRUCIAL TIME IN OUR COUNTRY, THOUSANDS ARE DISPLACED WITH A DAILY INCREASE IN THE NUMBER OF CASUALTIES FROM THE RUSSIA WAR AGAINST UKRAINE.
YOU CAN HELP US WIN, PROVIDE MEDICAL AID AND CARE FOR THE REFUGEES BY SUPPORTING A CAUSE ON U4UA  WITH YOUR DONATIONS. FROM AS LITTLE AS $1 A GREAT IMPACT CAN BE MADE IN WINNING THIS WAR.
                                                TOGETHER WITH YOU, UKRAINE WILL PREVAIL.