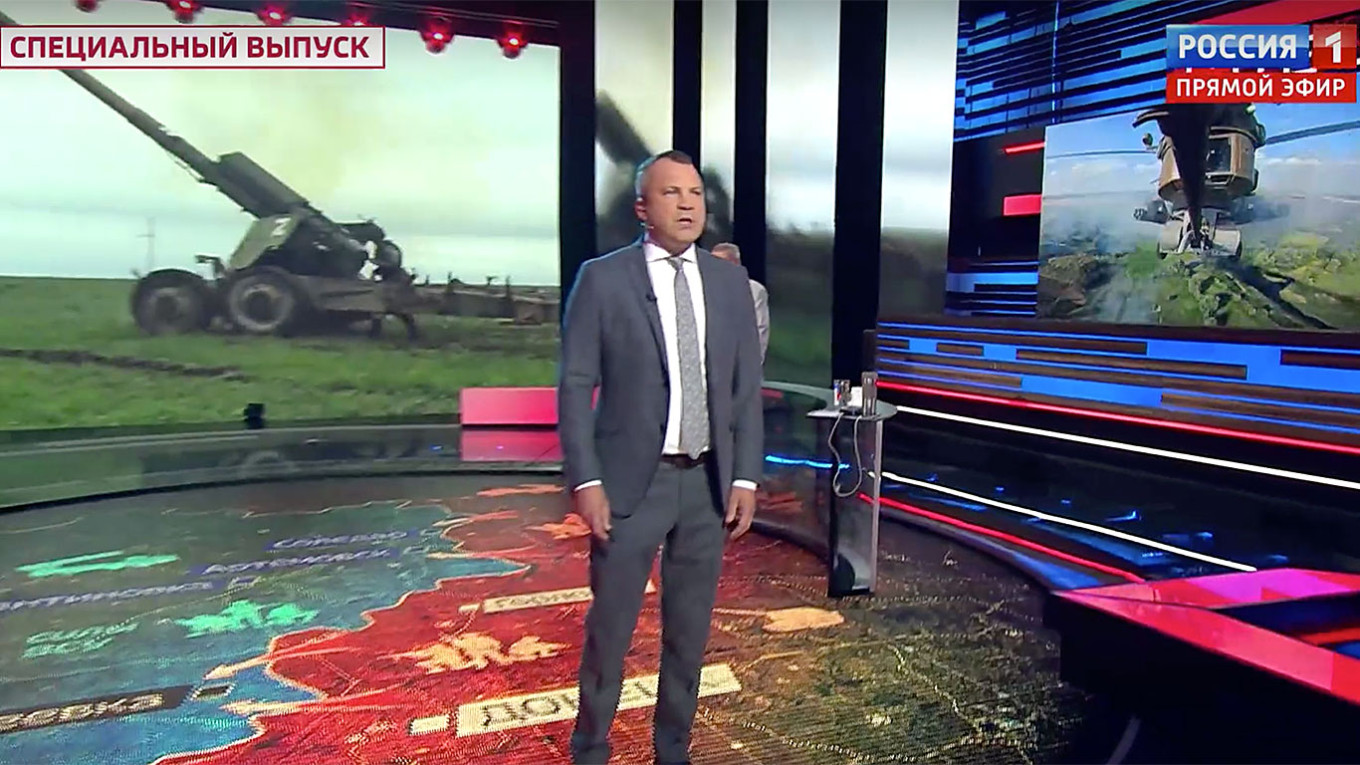 Russia has reacted with praise and vindication over Amnesty International's controversial report accusing Ukraine's military of endangering civilians during Moscow's invasion.
The U.K.-based rights body drew swift outrage from Ukrainian and Western observers with its report Thursday, which asserted that Kyiv was violating the laws of war by setting up military bases in and carrying out strikes from populated areas. Amnesty's Ukrainian staff have said they disagreed with the report and that it was published despite their objections.
Russia, which has staged numerous attacks against civilian areas that have killed and injured thousands of Ukrainians, rejoiced at the report, saying it vindicates Moscow's unsubstantiated claims that the attacks are in fact staged by Kyiv's forces.
"It is becoming increasingly difficult to conceal the truth. The criminal Kyiv regime has no sympathy for its own population," the Russian Embassy in Washington said Friday in a lengthy Telegram post about the Amnesty report. 
On pro-Kremlin state television, presenter Yevgeny Popov blasted Amnesty while acknowledging that "even they" are starting to recognize crimes allegedly committed by Kyiv. 
WE NEED YOU AT THIS CRUCIAL TIME IN OUR COUNTRY, THOUSANDS ARE DISPLACED WITH A DAILY INCREASE IN THE NUMBER OF CASUALTIES FROM THE RUSSIA WAR AGAINST UKRAINE.
YOU CAN HELP US WIN, PROVIDE MEDICAL AID AND CARE FOR THE REFUGEES BY SUPPORTING A CAUSE ON U4UA  WITH YOUR DONATIONS. FROM AS LITTLE AS $1 A GREAT IMPACT CAN BE MADE IN WINNING THIS WAR.
                                                TOGETHER WITH YOU, UKRAINE WILL PREVAIL.