The use of the X-47 "Dagger" in the Russian Federation was reported only at the end of March, after that the Kremlin forgot about this weapon
The so-called "VKS" of the Russian Federation began preparations for the use of Kh-47 "Kynzhal" hypersonic air-launched missiles.
Information about the concentration of about 30 such missiles at the airfield of the 929th State Flight Test Center of the Ministry of Defense of the Russian Federation named after VP Chkalov in Akhtubinsk, Astrakhan region, was made public on the Telegram channel by the Department of Strategic Communications of the Armed Forces of Ukraine.
It is also noted that the Russian Federation has only about 40 X-47 "Kynzhal" missiles in service, some of which, according to the Kremlin's statements, were allegedly used to strike the Ivano-Frankivsk region at the end of March. After that, nothing was known about their use, and even Russian propaganda forgot about this weapon in its fantastic works in the form of reports from the Ministry of Defense.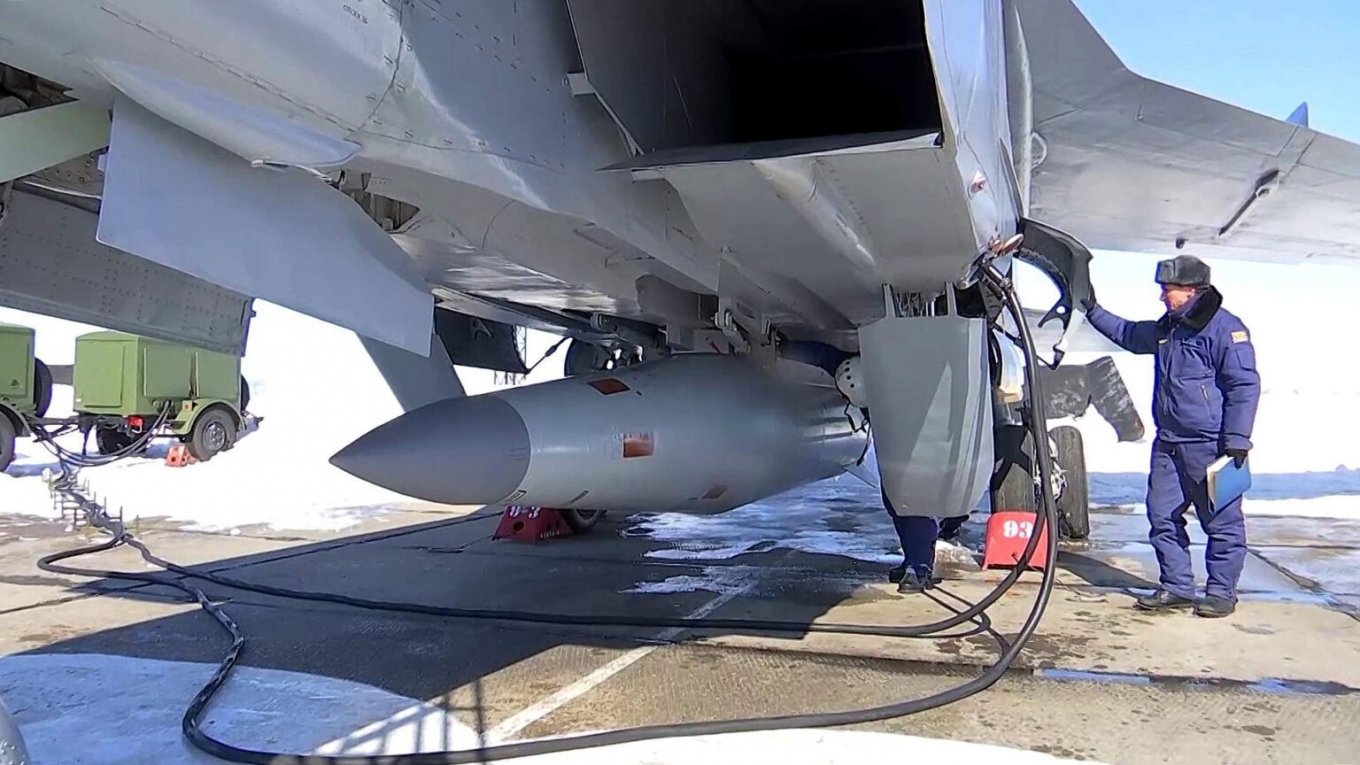 At the same time, according to Pentagon estimates, as of May, the Russian Federation used about 10-12 such missiles . That is, they were silent about their use in Moscow, despite the fact that for them the "Dagger" is the latest development and a whole "scraper".
The real combat effectiveness of this system, which is the second stage of the Iskander ballistic missile, is also in question. For its launch, the "Dagger" must be raised to a considerable height and accelerated to considerable speeds. That is why its carriers are currently only MiG-31, and work on its adaptation for the Tu-22M3 is still underway.
WE NEED YOU AT THIS CRUCIAL TIME IN OUR COUNTRY, THOUSANDS ARE DISPLACED WITH A DAILY INCREASE IN THE NUMBER OF CASUALTIES FROM THE RUSSIA WAR AGAINST UKRAINE.
YOU CAN HELP US WIN, PROVIDE MEDICAL AID AND CARE FOR THE REFUGEES BY SUPPORTING A CAUSE ON U4UA  WITH YOUR DONATIONS. FROM AS LITTLE AS $1 A GREAT IMPACT CAN BE MADE IN WINNING THIS WAR.
                                                TOGETHER WITH YOU, UKRAINE WILL PREVAIL.